Project Management
We use Microsoft Sure Step and Odoo Process Methodologies in our projects.
We are always looking for the better by always questioning.
Microsoft Dynamics Sure Step is developed for Microsoft Dynamics solutions; It is a project realization methodology supported by tools and document templates that can be used from sales to live use.
Sure Step Methodology divides the project implementation stages into 5 main scopes;
• Analysis: This is the stage where the project starts. It is a continuation and updating of the findings in the pre-sales analysis phase.
• Design: It is the stage in which it is defined how the needs can be met with the solution.
• Development: The stage where development needs, if any, are produced and tested.
• Dissemination: It is the stage of making the solution available at all locations of the customer.
• Operation: The project includes the transition to live use and post-process phases.


Odoo ERP/CRM
Odoo Customization & Development
Odoo is an open source ERP and CRM program that has made a name for itself in recent years among giant ERP companies such as Microsoft, Oracle and SAP. In fact, treating Odoo as just an ERP or CRM program is somewhat unfair to the engineering behind it.
"Why Odoo?" the question must be asked. The use of Python language, which has become popular again in recent years, especially in artificial intelligence and big data applications, is the first plus of the flexibility and speed it needs. The second plus is that it does not require any license other than its own license, and it can work on Linux. So you don't need to buy any Windows license. On the other hand, it is another plus that it uses PostgreSql as a database, not SQL or Oracle, as opposed to large ERP programs, but also open source, which does not require a license.
Odoo is a very common program in our country as well as abroad, and it has hundreds of users in the public and private sectors. It also has nearly 4 million users abroad. There are more than 4 solution partners in Turkey for the Odoo program, which has a huge audience compared to an open source program without any financial actors behind it. Apart from that, you can open a support ticket on Odoo.com and benefit from Odoo staff for your development needs.
ODOO TÜRKİYE SOLUTIONS
We mentioned that it would be unfair to see Odoo as just an ERP or CRM program, apart from the licensing advantage. To explain this, Odoo has decided to be an ERP model that tries to solve different applications within the program, while seeing an ERP program that is generally accepted in the world in large ERP programs and where more financial data flows at the center of different applications. Let's start with application examples, travel and expense management, PDKS, support desk applications, E-commerce web interface or HR portal, or fleet management. While these applications cannot be located in the central ERP in large ERP projects for some reason, Odoo has made these applications available as a separate module within the ERP.

Odoo was designed by a SAP consultant who felt the need for web-based ERP. While it offers many of the services offered by large ERP programs (more than the needs of small and medium-sized companies), it allows development as a result of its open source structure, where it does not meet the needs. Again, when we compare it with giant ERP programs, most of them have their own development language, while Odoo uses the universal python language, so it is not difficult to find a developer teammate when there is a need for development.

Dynamics 365 F&O
Dynamics 365 Finance&Operations Customization & Consultancy

Microsoft Dynamics is an ERP application that works fully integrated with the Office applications you are familiar with. When you switch to the Microsoft Dynamics ERP program, you will have an application that you can easily carry out your work as Office applications use Word and Excel, not an ERP program. Microsoft Dynamics goes beyond traditional ERP systems by bringing financial, sales, employee applications and operations with it. In addition to all these, its ability to work on the cloud gives you the opportunity to work between devices, anytime, anywhere.
Wherever you are, you can use ERP systems from your mobile phone, tablet or computer. This way, you also get a seamless experience and enterprise-class security to protect your business and your customers.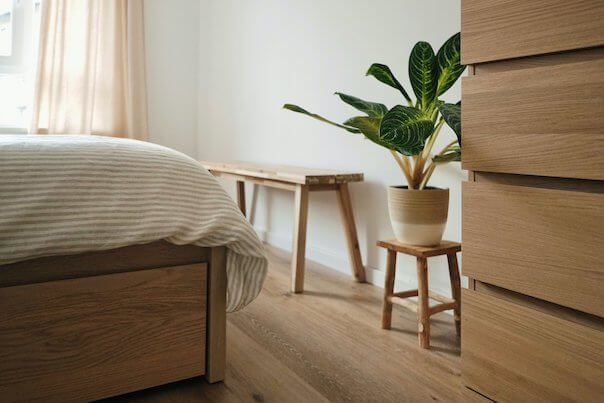 In the Microsoft Dynamics 365 version, no hardware or license costs will be incurred as all data will be stored in the cloud environment (Microsoft Azure). With the fact that server licenses change every 2 years and application versions need new server licenses, it is more efficient for companies to switch to the cloud platform. It employs a special customer representative for each company working in the Microsoft Azure environment, and guarantees the security of the data of the companies. In this way, you do not bear the personnel and maintenance costs on the system and network side. It should be underlined that the updates of the development to be made here do not require additional costs. In ERP projects, there is a need for updating every 3 to 4 years, and considering that a project cost is spent on updating the system to the new version, it is necessary to take into account the benefit to the customer that Microsoft does this automatically in the cloud environment.
Start the change and manage it with ease. Microsoft Dynamics ERP is designed to give you measurable growth by giving you speed and efficiency in your business.
Mobile Application Development
Dynamics 365 ve Odoo integrated corporate mobile app developmnet

Application development solutions we make according to your company's needs. We have past studies on cost management application, HR application, Project management, Stock warehouse management application integrated with Dynamics 365 and Odoo.
After the detailed analysis of your company's needs in mobile applications, we develop special mobile applications for you. In addition, we have standard applications developed for odoo users in Google playstore and Apple Store.